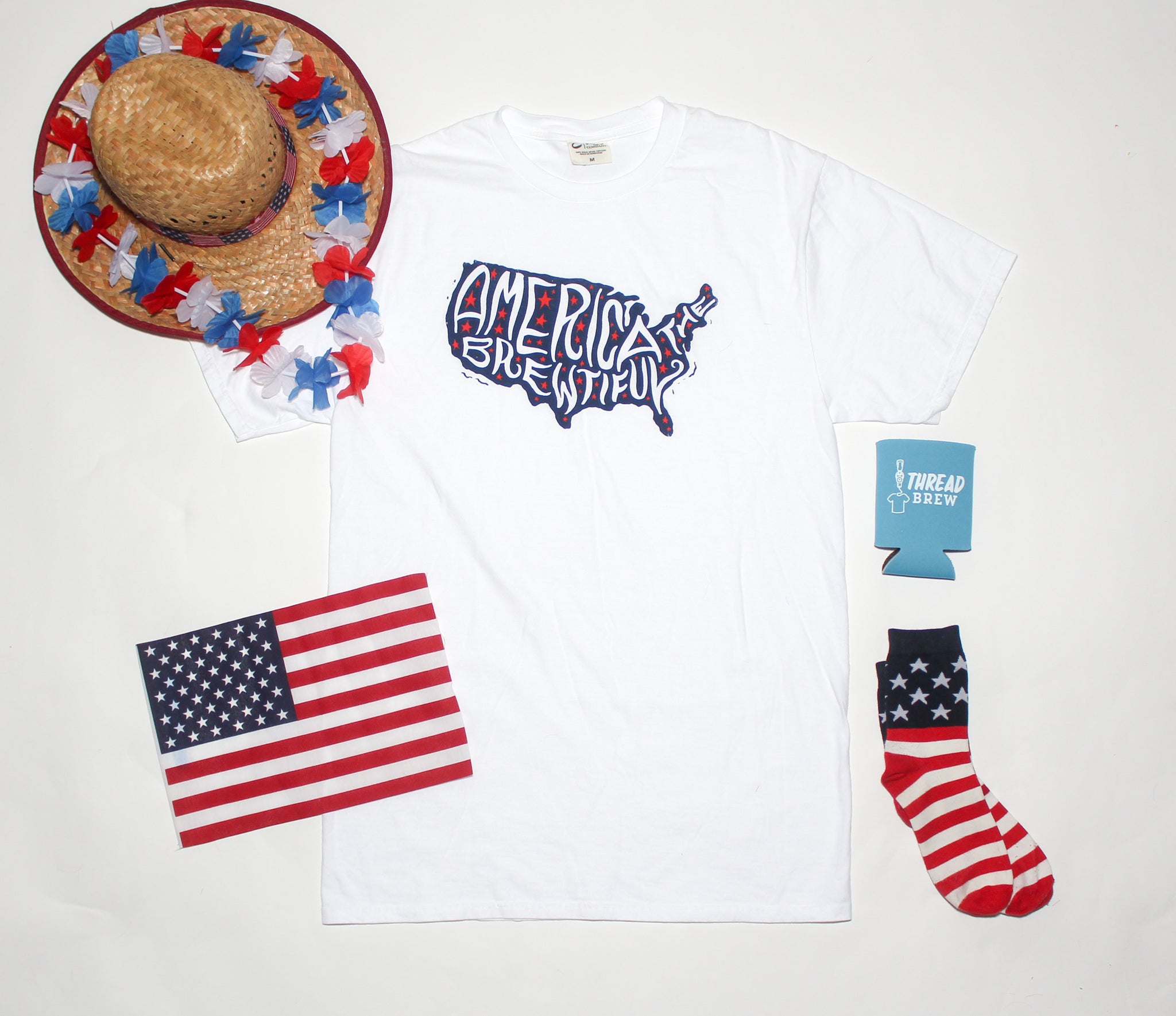 Memorial Day and July 4th Style Guides
ALL THE LOOKS YOU NEED FOR YOUR FAVORITE PATRIOTIC HOLIDAYS!
Get Tanked Up! Perfect for the Lake, Beach or hanging out by Poolside. Grab your Sunnies Shop Shades, Raging Mammoth and ThreadBrew Koozie and your all set for the ultimate Day Rager! Check out this tank and many more!
Our country tis of thee, sweet land of breweries. This Classic America the Brewtiful look is acceptable for any Patriotic Day Party whether it's your traditional backyard BBQ or Picnic.  
No better way to celebrate Independence Day and love for an ice cold brew than with this Classic Thread Land of the Free, Home of the Brew , check out this and all other Comfort Color Classic Threads include the Original Red, White and Brew Tee here. 
For the Subtle Patriot, Hopped Up Collection is just for you. You'll fit right in at your local Craft Beer or music festival.